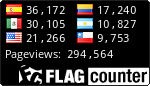 LA NARANJA METÁLICA
He aquí nuestro programa mensual de metal underground, descargable en formato podcast, con el que pretendemos promocionar todo el material comentado y apreciado en estas páginas por la vía que mejor le corresponde, la sonora. Totalmente casero, independiente y sin compromisos, se trata de un espacio en el que poder escuchar el mejor death, black, y speed/thrash metal, reciente o clásico, resultando el complemento ideal a los escritos que configuran el grueso de la web, o así queremos creerlo. Nos inspiramos en el veterano programa estadounidense Metalenema, cuya mixtura de música seria y selecta y tono desenfadado nos parece el enfoque ideal para una empresa de estas características. La idea es subir un programa nuevo hacia finales de cada mes, aunque teniendo en cuenta nuestra limitada disponibilidad, esto es más una orientación que una pauta inamovible. Es la primera vez que hacemos radio y nuestros medios son más bien precarios, pero nos impulsa el espíritu obstinado y libre del auténtico metal, cosa que quizá pueda ser del agrado de quien se deje inspirar por esa misma motivación.
Advertencia: Los derechos de la música reproducida en cada uno de los programas pertenecen a sus respectivos autores y/o dueños de los derechos, tratándose en todos los casos de material que poseemos físicamente o hemos obtenido libremente a través de YouTube u otra plataforma similar y reproducimos siempre parcialmente, sin ánimo de lucro y con un fin exclusivo de promoción gratuita. Si en algún caso se produjera alguna infracción de dichos derechos, rogamos nos lo comuniquen para proceder a la retirada del material en cuestión.
Disclaimer: The rights of the music played on each of the shows belong to the respective authors and/or owners of the rights. All reproduced material is physically owned by us or has been freely obtained via YouTube or another similar platform, and is always played partially, on a non-profit basis and with an exclusive purpose of unpaid promotion. Shall any violation of the aforementioned rights occur, please let us know about it so we can proceed to remove the material concerned.
La Naranja Metálica - Programa #034 (14.08.2019)
«Émission spéciale : Métal de France»
(2:27:46 - mp3 - 338 MB)
Lista de temas
- Massacra - Apocalyptic Warriors (Final Holocaust, 1990)
- Eternal Majesty - Corrupted Shadow (Wounds of Hatred and Slavery, 2006)
- Aosoth - Songs Without Lungs (Ashes of Angels, 2009)
-------------------------------------------------------------------------
- S.V.E.S.T. - The Alpha - Wolf's Anger (Black Metal Endsieg I -Split-, 2001)
- Supuration - The Cube (The Cube, 1993)
- Antaeus - Inner War (Cut Your Flesh and Worship Satan, 2000)
-------------------------------------------------------------------------
- Mercyless - Without Christ (Abject Offerings, 1992)
- Temple of Baal - Living Fleshthrone (Traitors to Mankind, 2005)
- Deathspell Omega - Drink the Devil's Blood (Si Monumentum Requires,
Circumspice, 2004)
-------------------------------------------------------------------------
- Trust - Instinct de mort (Répression, 1980)
- Arkhon Infaustus - Criminal Deities (Filth Catalyst, 2003)
- Peste Noire - Le mort joyeux (La Sanie des siècles - Panégyrique
de la dégénérescence, 2006)
-------------------------------------------------------------------------
- Vlad Tepes - Under the Carpathian Yoke (March to the Black Holocaust
-Split con Belketre-, 1995)
- Kristallnacht - For Resurrection of Our Movement (Blooddrenched Memorial
1994-2002, 2006)
- Loudblast - Presumption (Sublime Dementia, 1993)
-------------------------------------------------------------------------
- Ritualization - Last Rites to the Damned (Sacraments to the Sons of the Abyss, 2017)
- Osculum Infame - Whisper of the Witch (Dor-Nu-Fauglith, 1997)
- Autarcie - Politique fosse septique (S.I.D.A., 2009)
-------------------------------------------------------------------------
- VI - Regarde tes cadavres car il ne te permettra pas qu'on les enterre
(De Praestigiis Angelorum, 2015)
- Hell Militia - Goathrone (Canonisation of the Foul Spirit, 2005)
- Aes Dana - Anwynn (La Chasse Sauvage, 2001)
-------------------------------------------------------------------------
- Mütiilation - Through the Funeral Maelstrom of Evil (Remains of a Ruined,
Dead, Cursed Soul, 1999)
Muside y Belisario, agosto de 2019
La Naranja Metálica - Programa #033 (14.07.2019)
«¿Quién dijo que el metal no tiene su canción del verano?»
(2:08:59 - mp3 - 295 MB)
Lista de temas
- Angelcorpse - Christhammer (Exterminate, 1998)
- Gorefest - Putrid Stench of Human Remains (Mindloss, 1991)
- Krypts - Mycelium (Cadaver Circulation, 2019)
-------------------------------------------------------------------------
- Infamous - Ettau in sa Tumba de su Tempu (Winter Ruins in Howling Mist -Split-, 2019)
- Nuclear Assault - Survive! (Survive, 1988)
- Monstrosity - Immense Malignancy (Imperial Doom, 1992)
-------------------------------------------------------------------------
- Calyx - La venganza de las brujas (Vientos arcaicos, 2019)
- Funeral Mist - The God Supreme (Devilry -EP-, 1998)
- Soulburn - The Mirror Void (The Suffocating Darkness, 2014)
-------------------------------------------------------------------------
- Nucleus - Uplift (Entity, 2019)
- Kreator - Total Death (Endless Pain, 1985)
- Darkened Nocturn Slaughtercult - Scaffold Salvation (Nocturnal March, 2004)
-------------------------------------------------------------------------
- Manilla Road - Witches Brew (Open the Gates, 1985)
- Taranis - The Primeval God (Obscurity -Demo-, 1992)
- Satanic Warmaster - True Blackness (Carelian Satanist Madness, 2005)
-------------------------------------------------------------------------
- Nocturnal Witch - Follow the Call... (A Thousand Pyres, 2019)
- Beherit - All in Satan (Engram, 2009)
- Nominon - Ebola (Terra Necrosis, 2007)
-------------------------------------------------------------------------
- North - Sovereigns of Northernlands (Sovereigns of Northernlands, -Split-, 1998)
Muside y Belisario, julio de 2019
La Naranja Metálica - Programa #032 (20.06.2019)
«Interesantes novedades y clásicos atemporales... o al revés»
(2:01:11 - mp3 - 277 MB)
Lista de temas
- Drastus - Nihil Sine Polum (La croix de sang, 2019)
- Blackthorn - Harrowing Beheading (The Rotten Ways of Human Misery, 1992)
- Serpent ov Old - Principles ov Virtue (Principles ov Virtue -EP-, 2018)
-------------------------------------------------------------------------
- Sepolcro - Unnamed Dimension (Amorphous Mass -EP-, 2019)
- Impaled Nazarene - The Forest (The Darkness) (Tol Cormpt Norz Norz Norz, 1993)
- Ascended Dead - Emanation from Below (Arcane Malevolence -EP-, 2014)
-------------------------------------------------------------------------
- Vargrav - The Glory of Eternal Night (Reign in Supreme Darkness, 2019)
- Blood Urn - Katakombic Veins of the Black Earth Below (...of Gory Sorcery
and Death -Demo-, 2014)
- Possessed - Death Metal (Seven Churches, 1985)
-------------------------------------------------------------------------
- Cirith Ungol - 100 MPH (One Foot in Hell, 1986)
- DBC - Monument (Dead Brain Cells, 1987)
- Stutthof - ...Ancient Visitors from Ur... and the Holocaust of Renegades
(Split con Satanic Warmaster, 2006)
-------------------------------------------------------------------------
- Nerlich - Entity of Sickness (Defabricated Process, 2007)
- Swordmaster - Wraths of Time (Wraths of Time -EP-, 1995)
- Serpent Ascending - Serpent Ascending (The Enigma Unsettled, 2011)
-------------------------------------------------------------------------
- Zyklon B - Warfare (Blood Must Be Shed -EP-, 1995)
- Aura Noir - Conqueror (Black Thrash Attack, 1997)
- Unleashed - A Life Beyond (Shadows in the Deep, 1992)
-------------------------------------------------------------------------
- Atlantean Kodex - Vesperal Hymn (The Golden Bough, 2010)
[Para una reseña escrita del concierto de Possessed, remítanse a este enlace]
Muside y Belisario, junio de 2019
La Naranja Metálica - Programa #031 (19.05.2019)
«El Oro del Perú»
(2:04:20 - mp3 - 284 MB)
Lista de temas
- Hadez - A Sect at the End of the Abyss (Aquelarre, 1993)
- Trails of Anguish - Beyond Charismatic Sickness (Relentless Abhorrence of Misery's Grievance -EP-, 2002)
- Kranium - Sociedad o suciedad (Mundo interior -Demo-, 1992)
-------------------------------------------------------------------------
- Despondent Chants - Silent Fields (Forgotten Roses on My Grave -Demo-, 2004)
- Voivod - Fuck Off & Die (Rrröööaaarrr, 1986)
- Mortem - A Demon Tale (Demon Tales, 1995)
-------------------------------------------------------------------------
- Antichrist - In the Dark and Mournful Corner (Pax Moriendi, 2018)
- Tarnkappe - Departure (Tussen hun en de zon, 2013)
- Sarcoma - Odisea de lo inanimado (Preludio de mortandad -Demo-, 1996)
-------------------------------------------------------------------------
- Lament Christ - Aposent (In Ventus Est Dolor... -Demo-, 1999)
- Artillery - Beneath the Clay (R.I.P.) (By Inheritance, 1990)
- Disinter - In Cathalepsya I Dwell (Laments from the Castle of Sorrow -Demo-, 1996)
-------------------------------------------------------------------------
- Nasty Savage - Asmodeus (Nasty Savage, 1985)
- Urgrund - Oskereien (Drenched in Blood EP, 2001)
- Kerasphorus - The Abyssal Sanhedrin (Kerasphorus -Recopilatorio-, 2016)
-------------------------------------------------------------------------
- Crucifixion - Resurrections of the Flesh (Paths Less Taken - Raising the Dead, 2019)
- Incantation - Disciples of Blasphemous Reprisal (Diabolical Conquest, 1998)
- Blood Victory - Shadows of War (Shadows of War -Demo-, 1998)
-------------------------------------------------------------------------
- Saint Vitus - Dying Inside (Heavier Than Thou - Recopilatorio-, 1991)
[Para una reseña escrita del concierto de Saint Vitus, remítanse a este enlace]
Muside y Belisario, junio de 2019
La Naranja Metálica - Programa #030 (21.04.2019)
«Symphonic post-apocalyptic reindeer-grinding Christ-abusing
extreme war pagan Fennoscandian metal»
(2:01:16 - mp3 - 277 MB)
Lista de temas
- Imprecation - Baptized in Satan's Blood (Damnatio ad Bestias, 2019)
- Messiah - Akasha Chronicle (Choir of Horrors, 1991)
- Zloslut - The Quest (Sahar, 2019)
-------------------------------------------------------------------------
- Pensées Nocturnes - L'Alpha mal (Grand Guignol Orchestra, 2019)
- Pentagram - Demoniac Possession (The Malefice, 2013)
- Krisiun - Hunter of Souls (Black Force Domain, 1995)
-------------------------------------------------------------------------
- Deströyer 666 - Sons of Perdition (Cold Steel... For an Iron Age, 2002)
- Demigod - Transmigration Beyond Eternities (Slumber of Sullen Eyes, 1992)
- Ectovoid - Archaic Memories Unearthed (Inner Death -EP-, 2019)
-------------------------------------------------------------------------
- Aaranith - Vortekk 13 - Kurr (Dekapitation of the Lamb -Demo-, 2001)
- Vader - Wings (Litany, 2000)
- Mortum - Shadows from a Forgotten Past (Eheieh Chaos, 2017)
-------------------------------------------------------------------------
- Stormwitch - Cave of Steenfoll (Walpurgis Night, 1984)
- Slugathor - Stormtroopers (Echoes from Beneath, 2009)
- Gammacide - Walking Plague (Victims of Science, 1989)
-------------------------------------------------------------------------
- Warp Chamber - Abdication of the Mind (Abdication of the Mind -Demo-, 2018)
- Nekrokrist SS - Waiting the Mass Destruction (Hammerbund Compilation, 2016)
-------------------------------------------------------------------------
- Emperor - Ensorcelled by Khaos (Anthems to the Welkin at Dusk, 1997)
[Para una reseña escrita del concierto de Septicflesh, remítanse a este enlace]
[Para una reseña escrita del concierto de Deströyer 666, remítanse a este enlace]
Muside y Belisario, abril de 2019
La Naranja Metálica - Programa #029 (15.03.2019)
«Speciale Metallo Italiano»
(2:05:18 - mp3 - 286 MB)
Lista de temas
- Necrodeath - Necrosadist (Into the Macabre, 1987)
- Veneror - Curse of the Antisacral (Percussimus Foedus cum Morte, 2013)
- Voids of Vomit - De Fetialivm Ritv (Ritval Expiation -EP-, 2017)
-------------------------------------------------------------------------
- Bulldozer - Desert! (IX, 1987)
- Altar of Perversion - The Wisdom of Evil (From Dead Temples, 2001)
- Necromass - Mysteria Mystica Zothyriana 666 (Mysteria Mystica Zofiriana, 1994)
-------------------------------------------------------------------------
- Abysmal Grief - Sinister Gleams (Feretri, 2013)
- Kshatriya - Violenza della Purezza (Vsque ad Sidera Vsque ad Inferos, 2016)
- Death SS - Lilith (Heavy Demons, 1991)
-------------------------------------------------------------------------
- Cultus Sanguine - Into the Field of Screaming Souls (Cultus Sanguine -EP-, 1995)
- Fourth Monarchy - La Torre di Sette Torri (Amphilochia, 2007)
- Aborym - Darka Mysteria (Kali Yuga Bizarre, 1999)
-------------------------------------------------------------------------
- Fratello Metallo - Vita (Misteri, 2008)
- Abhor - De Vermiis Mysteriis (Ab Luna Lucenti, Ab Noctua Protecti, 2011)
- Mortuary Drape - Who Calls Me (Buried in Time, 2004)
-------------------------------------------------------------------------
- Infamous - Verso il Tramonto (Tempesta, 2015)
- Demonomancy - Impious Revelation (Bestiality Prevails) (Throne of Demonic
Proselytism, 2013)
-------------------------------------------------------------------------
- Adramelch - Was Called Empire (Irae Melanox, 1988)
Muside y Belisario, marzo de 2019
La Naranja Metálica - Programa #028 (08.02.2019)
«Resaca de Año Nuevo»
(2:00:34 - mp3 - 275 MB)
Lista de temas
- Master - Stand Up and Be Counted (Vindictive Miscreant, 2018)
- Sacramentum - Travel with the Northern Winds (Finis Malorum -EP-, 1995)
- Thevetat - Lifeless (Disease to Divide -Demo-, 2012)
-------------------------------------------------------------------------
- Dawnbreaker - Dawnbreaker (Deus Vult, 2018)
- Warloghe - Once More Against the Light (For Satan) (The First Possession, 1999)
- Morgengrau - Invert the Marker (Blood Oracle, 2018)
-------------------------------------------------------------------------
- Chthe'ilist - Passage into the Xexanotth (Passage into the Xexanotth -EP-, 2018)
- Sabbat - Wildfire (Dreamweaver, 1989)
- Profanatica - Fuck the Messiah (Altar of the Virgin Whore -EP-, 2018)
-------------------------------------------------------------------------
- Phrenelith - Ornamented Dead Eyes (Ornamented Dead Eyes -EP-, 2018)
- Gorgoroth - Måneskyggens Slave (Pentagram, 1994)
- Bestial Warlust - Heathens (Vengeance War 'till Death, 1994)
-------------------------------------------------------------------------
- Sortilège - Amazone (Sortilège -EP-, 1983)
- Crematory - Chunks of Flesh (The Exordium -Demo-, 1990)
- Archgoat - Star of Darkness and Abyss (The Luciferian Crown, 2018)
-------------------------------------------------------------------------
- Asphyx - Eisenbahnmörser (Death... The Brutal Way, 2009)
-------------------------------------------------------------------------
- Averse Sefira - Descension (Advent Parallax, 2008)
Muside y Belisario, febrero de 2019
La Naranja Metálica - Programa #027 (16.12.2018)
«Lo menos peor de 2018»
(2:08:28 - mp3 - 294 MB)
Lista de temas
- Varathron - Into the Absurd (Patriarchs of Evil, 2018)
- Trenchant - In the Fires of Night (Martial Chaos -Demo-, 2018)
- Kever - Lords of Karma (Primordial Offerings -EP-, 2018)
-------------------------------------------------------------------------
- Necromaniac - Subterranean Death Rising (Subterranean Death Rising -EP-, 2018)
- Espiritismo - Al Responder de los Muertos (Al Responder de los Muertos, 2017)
- Zealotry - Primus Venatoris (At the Nexus of All Stillborn Worlds, 2018)
-------------------------------------------------------------------------
- Cóndor - El páramo de Pisba (El valle del Cóndor, 2018)
- Solstice - White Horse Hill (White Horse Hill, 2018)
- Nachtlieder - Lynx (Lynx, 2018)
-------------------------------------------------------------------------
- Abhor - Engraved Formulas (Occulta Religio, 2018)
- Faustcoven - Sign of Satanic Victory (In the Shadow of Doom, 2018)
- Corpsessed - Paroxysmal (Impetus of Death, 2018)
-------------------------------------------------------------------------
- House of Atreus - Cordelia (From the Madness of Ixion, 2018)
- Mørketida - Serpent's Grail (Panphage Mysticism, 2018)
- Blasphemous - The Unholy Light (Emerging Through Fire, 2018)
-------------------------------------------------------------------------
- Satan - Legions Hellbound (Cruel Magic, 2018)
- Siete Lagunas - Aguanoso (I & II, 2018)
- Siete Lagunas - Descenso lunar (I & II, 2018)
- Drawn and Quartered - Horned Shadows Rise (The One Who Lurks, 2018)
-------------------------------------------------------------------------
- Master's Hammer - Ve věži ticha (Fascinator, 2018)
- Infamous - A sos Traettores I (Hammer of Triumph -Split-, 2018)
-------------------------------------------------------------------------
- El Reno Renardo - Huele Mi Ombligo (Hostiopatia, 2018)
Muside y Belisario, diciembre de 2018
Lo mejor de los noventa... y los ochenta
La Naranja Metálica - Programa #026 (14.12.2018)
«Cualquier momento en la vida es bueno para poner Bolt Thrower»
(2:07:42 - mp3 - 292 MB)
Lista de temas
- Adramelech - As the Gods Succumbed (Psychostasia, 1996)
- Ildjarn - Mørklagt Sti (Det Frysende Nordariket, 1994)
- Vorum - Evil Seed (Poisoned Void, 2013)
-------------------------------------------------------------------------
- Celtic Frost - Rex Irae (Into the Pandemonium, 1987)
- Agressor - Voices from Below (Neverending Destiny, 1990)
- Last Sacrament - Emptiness Denial (Enantiodromia, 2013)
-------------------------------------------------------------------------
- Asmodee - Cain's Black Spells (Aequilanx -Demo-, 1997)
- Argentum - Spheram de Tenebras (Ad Interitum Funebrarum, 1996)
- Derkéta - Until Our Death (In Death We Meet, 2012)
-------------------------------------------------------------------------
- In the Woods... - Wotan's Return (Heart of the Ages, 1995)
- Witchblood - Spirit's Curse (Hail to Lyderhorn, 2014)
- Zloslut - Ukleta (U transu sa nepoznatim siluetama, 2015)
-------------------------------------------------------------------------
- Obtained Enslavement - Veils of Wintersorrow (Witchcraft, 1997)
- Protector - Sliced, Hacked and Grinded (Urm the Mad, 1989)
- Grotesque - Nocturnal Blasphemies (In the Embrace of Evil, 1996)
-------------------------------------------------------------------------
- Bolt Thrower - World Eater (Realm of Chaos, 1989)
- Blasphemy - Demoniac (Fallen Angel of Doom, 1990)
- Black Witchery - Into Damnation Eternal (Desecration of the
Holy Kingdom, 2001)
-------------------------------------------------------------------------
- Bethlehem - Die anarchische Befreiung der Augenzeugenreligion
(Dictius Te Necare, 1996)
Muside y Belisario, diciembre de 2018
La Naranja Metálica - Programa #025 (11.11.2018)
«Especial: Mi gran emisión griega»
(1:59:26 - mp3 - 273 MB)
Lista de temas
- Kawir - To Cavirs (To Cavirs, 1997)
- Agatus - Spirits from the Depths of Earth (Dawn of Martyrdom, 1994)
- Dead Congregation - Vanishing Faith (Graves of the Archangels, 2008)
-------------------------------------------------------------------------
- Macabre Omen - In Memory... (The Ancient Returns, 2005)
- Thou Art Lord - Societas Satanas (Diabolou Archaes Legeones, 2002)
- Riddle of Meander - Raging Abyss (End of All Life and Creation, 2006)
-------------------------------------------------------------------------
- Necromantia - Lord of the Abyss (Crossing the Fiery Path, 1993)
- Ravencult - In Macabre Triumph (Force of Profanation, 2016)
- Septic Flesh - Phallic Litanies (Ophidian Wheel, 1997)
-------------------------------------------------------------------------
- Legion of Doom - An Infra Calling (The Summoning of Shadows, 2012)
- Zemial - Δαίμων (Face of the Conqueror - Necrolatry, 2008)
- Order of the Ebon Hand - Under a Pale Moonlight (The Mystic Path to the Netherworld, 1997)
-------------------------------------------------------------------------
- Rotting Christ - Thou Art Lord (Aealo, 2010)
- Naer Mataron - The Continuity of Land and Blood (River at Dash Scalding, 2003)
- Varathron - Lustful Father (His Majesty at the Swamp, 1993)
-------------------------------------------------------------------------
- Nocternity - Secreta Ayra (The Key) (Onyx, 2003)
Muside y Belisario, noviembre de 2018
La Naranja Metálica - Programa #024 (21.10.2018)
«Es que has vendido tu alma al diablo, ¡y no al diablo bien!»
(2:02:53 - mp3 - 281 MB)
Lista de temas
- Mørketida - Witchcraft (Panphage Mysticism, 2018)
- Deeds of Flesh - Waters of Space (Of What's to Come, 2008)
- Berserk - Gaze at the Sky (Rites of Supremacy, 2003)
-------------------------------------------------------------------------
- Runenwacht - Was einst war (Blutrecht, 2018)
- Abhorrence - Disintegration of Flesh (Completely Vulgar, 2012)
- Krieg - II (Patrick Bateman -EP-, 2004)
-------------------------------------------------------------------------
- Drawn and Quartered - Ravage the Cadaver (The One Who Lurks, 2018)
- At War - Mortally Wounded (Ordered to Kill, 1986)
- Gotmoor - Halewyn (Vlaemsche Premitieven, 2000)
-------------------------------------------------------------------------
- Into Oblivion - Upon the Seas of Starvation (Paragon, 2018)
- Diocletian - Wretched Sons (Gesundrian, 2014)
- Imprecation - Hosanna Ex Inferis (Satanae Tenebris Infinita, 2013)
-------------------------------------------------------------------------
- Mgła - Power and Will IV (Crushing the Holy Trinity III - Holy Spirit, 2005)
- Sepultura - Lobotomy (Beneath the Remains, 1989)
- Sinister - Doomed (Cross the Styx, 1992)
-------------------------------------------------------------------------
- Mortem - Posthumous Magic (The Devil Speaks in Tongues, 1998)
- Nocturnal Witch - Black Star (Summoning Hell, 2014)
- Autopsy - Disembowel (Severed Survival, 1989)
-------------------------------------------------------------------------
- Solstice - To Sol a Thane (White Horse Hill, 2018)
Muside y Belisario, octubre de 2018
La Naranja Metálica - Programa #023 (06.10.2018)
«Homenaje a deathmetal.org»
(2:01:08 - mp3 - 277 MB)
Lista de temas
- Espiritismo - La Continuación de su Poder (Al Responder de los Muertos, 2017)
- Ectovoid - Precipice of Absolute Chaos (Dark Abstraction, 2015)
- Serpent ov Old - This Insidious Gospel (Withering Hope, 2012)
-------------------------------------------------------------------------
- Decieverion - In the Name of All That Is Heathen (Decieverion, 2002)
- Helwetti - Calling the Darkness and Satan (Unholy Extreme Black -Demo-, 1999)
- Mortum - Wanderer (The Rites of Depopulation, 2011)
-------------------------------------------------------------------------
- Reverorum Ib Malacht - O Ignee Spiritus (De Mysteriis Dom Christi, 2014)
- Capharnaum - Sinister Perceptions (Reality Only Fantasized, 1997)
- Shadows in the Crypt - Baphomental Affliction (Cryptic Communications, 2012)
-------------------------------------------------------------------------
- Sapremia - The Despair of Winter (With Winter Comes Despair, 2008)
- De Vermis Mysteriis & Day of Wrath and Doom Impending (De Vermis Mysteriis &
Azhubham Haani -Split-, 1992)
- Azhubham Haani - Saatan Mahatiim (De Vermis Mysteriis & Azhubham Haani
-Split-, 1992)
-------------------------------------------------------------------------
- The One - III (I, Master, 2008)
- Mastema - Untitled #3 (The Grand Holocaust of Flesh, 2013)
- Uranium 235 - Sodom 1999 (Total Extermination -Demo-, 1995)
-------------------------------------------------------------------------
- Tha-Norr - Wolfenzeitalter (Wolfenzeitalter, 1995)
- Itzamná - Demagogia (Maldito Predicador -Demo-, 2016)
-------------------------------------------------------------------------
- Antaeus - Abeyance (Condemnation, 2016)
Muside y Belisario, octubre de 2018
La Naranja Metálica - Programa #022 (29.08.2018)
«Cuando Dimmu Borgir molaban... si es que alguna vez han molado»
(2:05:29 - mp3 - 287 MB)
Lista de temas
- Siete Lagunas - Los bosques de Arcadia (I & II, 2018)
- Siete Lagunas - La reina de las moscas (I & II, 2018)
- Thrombus - Embolic Infarction (Mental Turmoil, 1993)
-------------------------------------------------------------------------
- Cosmic Atrophy - Stygian Whispers (Single, 2018)
- Carnage - Infestation of Evil (Dark Recollections, 1990)
- Dimmu Borgir - Stormblåst (Stormblåst, 1996)
-------------------------------------------------------------------------
- Cromlech - Myth and Stigma (Hammer of Triumph -Split-, 2018)
- Infamous - A sos Traettores I (Hammer of Triumph -Split-, 2018)
- Infamous - A sos Traettores II (Hammer of Triumph -Split-, 2018)
-------------------------------------------------------------------------
- Sorcier des Glaces - Dans l'immensité blanche de la plaine
(Le puits des morts -Split con Ende-, 2016)
- Crimson Evenfall - Through the Ocean of Times and Oblivion
(Ad Inferos Ante Christum Natum -Demo-, 1997)
- Nuclear Death - Proposing to the Impaled (Carrion for Worm, 1991)
- Nuclear Death - A Dark Country (Carrion for Worm, 1991)
-------------------------------------------------------------------------
- Gevurahel - La Obscura Verdad (C.B.M. III, 2016)
- Slaughter - Strappado (Strappado, 1987)
- Slaughter - Maim to Please (Strappado, 1987)
- Old Wainds - Through Icy Wilderness of the Forest (Scalding Coldness, 2005)
-------------------------------------------------------------------------
- Alpha Hydrae - Of Grotesque Erotic Necrolatry
(Venomous Devotion - The Hematic Lust, 2013)
- Hellhammer - Buried and Forgotten (Directo, Buried & Forgotten -7'' pirata- 1983)
- Cruciamentum - Tongues of Nightshade (Charnel Passages, 2015)
-------------------------------------------------------------------------
- Skepticism - Oars in the Dusk (Alloy, 2008)
Muside y Belisario, agosto de 2018
La Naranja Metálica - Programa #021 (07.07.2018)
«De Madrid al infierno: especial grupos madrileños»
(2:01:03 - mp3 - 277 MB)
Lista de temas
- Primigenium - Black Swords of Vengeance (Art of War, 1995)
- Wormed - Tunnel of Ions (Planisphaerium, 2003)
- Cyhiriaeth - The Arrival of God's Death (Lands of Ancient Cult, 2005)
-------------------------------------------------------------------------
- Nazgul - Keltiberian Werewolf Warriors (Awaiting the Battle Ravens, 2003)
- Xharathorn - Immemorial Atlantic Veneration (Immemorial Atlantic Veneration, 1996)
- Sacrophobia - When Blood Boils (Dead Flesh -Split-, 1993)
-------------------------------------------------------------------------
- Teitanblood - Extermination Temple (Black Putrescence of Evil, 2009)
- Teitanblood - Anvil of Holocaust (Black Putrescence of Evil, 2009)
- Teitanblood - Necrosemen (Black Putrescence of Evil, 2009)
- Muro - Mirada Asesina (Acero y Sangre, 1987)
- Omission - Pure Fucking Hate (Thrash Metal is Violence, 2009)
-------------------------------------------------------------------------
- Nekrypteia - Gloria Æterna (Αέναον κλέος, 2013)
- Human Mincer - Repugnant Desire (Embryonized, 2002)
- Uruk-Hai - The Dark Veil of the Winter Forest (Unholy Medieval Congregation, 2006)
-------------------------------------------------------------------------
- The Last Legacy of Elagabal - Nunquam Permanti (In Nomine Dei Nostri
Excelsi Pater Vestus -Demo-, 2003)
- Haemorrhage - I'm a Pathologist (Haematology - The Singles Collection, 2007)
- Proclamation - Baptism in Fire (Advent of the Black Omen, 2006)
-------------------------------------------------------------------------
- Fermento - Messiah to Burn (Insignia, 2004)
- Bloodoline - Warlike Spirit (Storm & Brilliance, 2005)
- Aversio Humanitatis - Freedom is Slavery (Abandonment Ritual, 2011)
-------------------------------------------------------------------------
- Avulsed - Carnivoracity (Carnivoracity -EP-, 1994)
Bonus track:
Muside y Belisario, julio de 2018
La Naranja Metálica - Programa #020 (23.06.2018)
«Novedades y... sabor a México»
(1:59:59 - mp3 - 274 MB)
Lista de temas
- Varathron - Tenebrous (Patriarchs of Evil, 2018)
- Necros Christos - The Heart of King Solomon in Sorcery (Domedon Doxomedon, 2018)
- The Chasm - No Mercy (Deathcult for Eternity: The Triumph, 1998)
-------------------------------------------------------------------------
- Impetuous Ritual - Untoward Evocation (Blight Upon Martyred Sentience, 2017)
- Goath - Myth of Forgiveness (Opposition, 2018)
- Warfield - The Black War (Conquering the Black Horde, 2009)
-------------------------------------------------------------------------
- Trenchant - Trumpets of Jericho (Martial Chaos -EP-, 2018)
- Schrat - Endzeitphilosophie (Alptraumgänger, 2018)
- Shub Niggurath - Thy Black Dawn (Evilness and Darkness Prevails -EP-, 1994)
-------------------------------------------------------------------------
- Altar of Perversion - She Weaves Abyssal Riddles and Eo (Intra Naos, 2018)
- Thanatos - War (Emerging from the Netherworlds, 1990)
- Infernal War - Be a Slave or Be a Lord (Terrorfront, 2005)
-------------------------------------------------------------------------
- Cenotaph - Grief to Obscuro (Riding Our Black Oceans, 1994)
- Razor - United by Hatred (Shotgun Justice, 1990)
- Razor - Parricide (Shotgun Justice, 1990)
- Molested - A Strife Won at Wraith (Blod-draum, 1995)
-------------------------------------------------------------------------
- Abyssum - Illusion of Pan (Cum Foeda Sanie Ex Ore -EP-, 2015)
- Legion of Doom - Horned Moon (The Horned Made Flesh, 2008)
-------------------------------------------------------------------------
- Carnivore - Thermonuclear Warrior (Carnivore, 1985, reedición de 2001)
Muside y Belisario, junio de 2018
La Naranja Metálica - Programa #019 (20.05.2018)
«SWR Barroselas XXI: a nossa revisitação»
(2:01:11 - mp3 - 277 MB)
Lista de temas
- Mortuary Drape - Liar Jubileum (Tolling 13 Knell, 2000)
- Exhorder - Desecrator (Slaughter in the Vatican, 1990)
- Exhorder - Legions of Death (Slaughter in the Vatican, 1990)
-------------------------------------------------------------------------
- Master's Hammer - Suchardův dům (v nové pace) (Jilemnický okultista, 1992)
- Obliteration - Sepulchral Rites (Black Death Horizon, 2013)
- Looking for an Answer - Cada nacimiento es una tragedia (Extinción, 2007)
-------------------------------------------------------------------------
- Nifelheim - Evil Blasphemies (Servants of Darkness, 2000)
- Nifelheim - Black Evil (Servants of Darkness, 2000)
- Suffocation - Infecting the Crypts (Human Waste -EP-, 1991)
- Suffocation - Reincremation (Effigy of the Forgotten, 1991)
-------------------------------------------------------------------------
- Evil Invaders - As Life Slowly Fades (Feed Me Violence, 2017)
- Irae - The Vultures Wrath (Rites of Unholy Destruction, 2013)
- Filii Nigrantium Infernalium - Rebanho de lobos (Pornokrates: Deo Gratias, 2013)
-------------------------------------------------------------------------
- Church of Misery - Ripping into Pieces (Master of Brutality, 2001)
- Agathocles - Kill Your Idols (Theatric Symbolisation of Life, 1992)
- Carpathian Forest - When Thousand Moons Have Circled (Through Chasms,
Caves and Titan Woods -EP-, 1995)
- Nekromantheon - Coven of the Minotaur (Rise, Vulcan Spectre, 2012)
-------------------------------------------------------------------------
- Mortiis - Då vi bygde tårnet (Crypt of the Wizard, 1996)
[Para una crónica pormenorizada del festival, remítanse a este enlace]
Muside y Belisario, mayo de 2018
La Naranja Metálica - Programa #018 (06.04.2018)
«La edad de plata del metal extremo»
(1:59:55 - mp3 - 274 MB)
Lista de temas
- Profanatica - Profanation of the Gods (Profanatitas de Domonatia, 2007)
- Profanatica - Palid Savior (Profanatitas de Domonatia, 2007)
- Ancient Rites - Assyrian Empire (The Diabolic Serenades, 1994)
- Coroner - The New Breed (Punishment for Decadence, 1988)
-------------------------------------------------------------------------
- Master's Hammer - Linkola (Fascinator, 2018)
- Carcass - Exhume to Consume (Symphonies of Sickness, 1989)
- Galgenberg - In Ewigkeit aufgehängt (Blutgrund - Galgenberg, 2013)
-------------------------------------------------------------------------
- Peste Noire - La mesniee mordrissoire (Ballade Cuntre lo Anemi Francor, 2009)
- Disma - Vault of Membros (Towards the Megalith, 2011)
- Arkhon Infaustus - Abortion of the Kathavatthu (Perdition Insanabilis, 2004)
-------------------------------------------------------------------------
- Mütiilation - Transylvania (Vampires of Black Imperial Blood, 1995)
- Truppensturm - Burning Depths (Salute to the Iron Emperors, 2010)
- Truppensturm - Sardonic Cross (Salute to the Iron Emperors, 2010)
- Cryptopsy - Slit Your Guts (None So Vile, 1996)
-------------------------------------------------------------------------
- Gehenna - Made to Suffer (Malice - Our Third Spell, 1996)
- Paysage d'Hiver - Schnee (Split con Vinterriket, 2002)
- Grave - Deified (Out of Respect for the Dead, 2015)
-------------------------------------------------------------------------
- Cóndor - Lector in Fabula (Nadia, 2013)
[Para una reseña escrita del concierto de Profanatica, remítanse a este enlace]
[El documental Bleu Blanc Satan que mencionamos puede verse subtitulado en inglés en este enlace]
Muside y Belisario, abril de 2018
La Naranja Metálica - Programa #017 (16.02.2018)
«Arqueolatría»
(1:59:52 - mp3 - 274 MB)
Lista de temas
- Cosmic Atrophy - Cydonic Adulations (Codex Incubo, 2008)
- Ungod - The Grotesque Vision of a Dying Moon (Circle of the Seven Infernal Pacts, 1993)
- Dominus - Bring Down the Roars (View to the Dim, 1994)
-------------------------------------------------------------------------
- Amorphis - Warrior's Trial (The Karelian Isthmus, 1992)
- Katharsis - Painlike Paradise (Kruzifixxion, 2003)
- Veneror - De Arcana Reptilia (Percussimus Foedus cum Morte, 2013)
-------------------------------------------------------------------------
- Throne of Ahaz - Where Ancient Lords Gather (Nifelheim, 1995)
- Whiplash - The Burning of Atlanta (Ticket to Mayhem, 1987)
- Secrets of the Moon - Leichengott (Black Metal Endsieg III, 2002)
-------------------------------------------------------------------------
- Maveth - Sating Erictho (Coils of the Black Earth, 2012)
- Gorgoroth - Gorgoroth (Antichrist, 1996)
- Martire - Hellchrist (Martire -EP-, 1991)
-------------------------------------------------------------------------
- Onslaught - Angels of Death (Power from Hell, 1985)
- Emperor - Ærie Descent (Thorns vs. Emperor, 1998)
- Blaspherian - Lies of the Cross (Infernal Warriors of Death, 2011)
-------------------------------------------------------------------------
- House of Atreus - Oresteia. The Unforgotten Scorns (The Spear and the Ichor That Follows, 2015)
- Vallenfyre - Nihilist (Fear Those Who Fear Him, 2017)
- Kvist - Års Manifestia (For Kunsten Maa Vi Evig Vike, 1995)
-------------------------------------------------------------------------
- Morgion - Canticle (Solinari, 1999)
Muside y Belisario, febrero de 2018
Spanishwargoatkult, tu nuevo grupo favorito de war metal
La Naranja Metálica - Programa #016 (29.01.2018)
«Summoning mola, Watain no»
(1:59:03 - mp3 - 272 MB)
Lista de temas
- Summoning - Silvertine (With Doom We Come, 2018)
- Kaamos - Inaugurating Evil (Lucifer Rising, 2005)
- Watain - Puzzles of Flesh (Casus Luciferi, 2003)
-------------------------------------------------------------------------
- Degotten - Hexentrost (Hexentrost, 2017)
- Mythic - Spawn of Absu (Mourning in the Winter Solstice -EP-, 1993)
- Sentenced - Rotting Ways to Misery (Shadows of the Past, 1991)
-------------------------------------------------------------------------
- Crimson Massacre - Epoch (The Luster of Pandemonium, 2005)
- Xibalba - In Daemones Imperium (Ah Dzam Poop Ek, 1994)
- Stone - Reached Out (Stone, 1988)
-------------------------------------------------------------------------
- From the Depths - And They Shall Rise Again (From the Depths, 1996)
- From the Depths - Bring Forth the Detractor (From the Depths, 1996)
- Sororicide - Vivisection (The Entity, 1991)
-------------------------------------------------------------------------
- Zemial - Sleeping Under Tartarus (For the Glory of Ur, 1996)
- Pseudogod - Saturnalia (Deathwomb Catechesis, 2012)
- Rigor Mortis - Re-Animator (Rigor Mortis, 1988)
-------------------------------------------------------------------------
- Empyrium - Mourners (Into the Pantheon, Directo, 2013)
Muside y Belisario, enero de 2018
La Naranja Metálica - Programa #015 (05.01.2018)
«Discos decentes y/o escuchables de 2017»
(2:03:53 - mp3 - 283 MB)
Lista de temas
- Heresiarch - Ruination (Death Ordinance, 2017)
- Gorephilia - Hellfire (Severed Monolith, 2017)
- Desecresy - Excavation (The Mortal Horizon, 2017)
-------------------------------------------------------------------------
- Unaussprechlichen Kulten - Sabbatical Offering (Keziah Lilith Medea, Chapter X, 2017)
- Entrench - Enter the Fray (Through the Walls of Flesh, 2017)
- Sarcasm - From the Crimson Fog They Emerged (Within the Sphere of Ethereal Minds, 2017)
-------------------------------------------------------------------------
- Azarath - At The Gates of Understanding (In Extremis, 2017)
- Fin - Hold Fast...Thy Lament (Arrows of a Dying Age, 2017)
- Phrenelith - Eradicated (Desolate Endscape, 2017)
-------------------------------------------------------------------------
- Ritualization - The Graveyard Coven (Sacraments to the Sons of the Abyss, 2017)
- Antichrist - The Entity (Sinful Birth, 2017)
- Cromlech - Lair of Doom (Iron Guard -EP-, 2017)
-------------------------------------------------------------------------
- Elfsgedroch - Gieselbaarg (Op de beenderen van onze voorvaderen, 2017)
- Blood - The Devil's Coronation (Inferno, 2017)
- Blood - Breed of the Jackal (Inferno, 2017)
- Havukruunu - Vainovalkeat (Kelle surut soi, 2017)
-------------------------------------------------------------------------
- Goatmoon - Overlord (Stella Polaris, 2017)
- Purtenance - Vicious Seeds of Mortality (Paradox of Existence -EP-, 2017)
-------------------------------------------------------------------------
- Gigatron - El Conan (The Aluminium Paper Album, 2017)
[La lista por escrito de los favoritos del año puede encontrarse en este enlace]
Muside y Belisario, enero de 2018
Créditos de la foto: Paul Speckmann y amigos (suponemos)
La Naranja Metálica - Programa #014 (19.11.2017)
«Cosecha otoñal»
(1:59:58 - mp3 - 274 MB)
Lista de temas
- Death Strike - Pay to Die (Fuckin' Death, 1991, reeditado en 2011)
- Dehuman - Goddess of Sins (Graveyard of Eden, 2015)
-------------------------------------------------------------------------
- Supuration - Hypertrophy (Sordid and Outrageous Emanations) (Reveries..., 2015)
- Musta Surma - Usvan Lapset (Vihan vuodet -Split con Horna-, 2005)
- Mortal Sin - Blood, Death, Hatred (Mayhemic Destruction, 1987)
-------------------------------------------------------------------------
- Hellhammer - Revelations of Doom (Apocalyptic Raids -EP-, 1984)
- Atrocity - Life Is a Long and Silent River (Hallucinations, 1990)
- Frozen Shadows - Des siècles d'épitaphes (Hantises, 2004)
-------------------------------------------------------------------------
- Graveyard - The Nurturing of the Cadaver (The Sea Grave, 2013)
- Dead Horse - Peaceful Death (Peaceful Death and Pretty Flowers, 1991)
- Niden Div.187 - Genocide (Impergium, 1997)
-------------------------------------------------------------------------
- Thou Art Lord - Artificial Malevolence (The Regal Pulse of Lucifer, 2013)
- Massacra - Gods of Hate (Enjoy the Violence, 1991)
- Deathspell Omega - Lethal Baptism (Inquisitors of Satan, 2002)
-------------------------------------------------------------------------
- Root - Upálení (Zjevení, 1990)
- Nile - The Essential Salts (Ithyphallic, 2007)
-------------------------------------------------------------------------
- Nopresion - Mutilado (Visión, 1993)
- Macabre - Slaughter Thy Poser (Behind the Wall of Sleep -EP-, 1994)
-------------------------------------------------------------------------
- Hate Forest - The Gates (Purity, 2003)




[Para una breve reseña por escrito del concierto de Master, remítanse a este enlace]
Muside y Belisario, noviembre de 2017
La Naranja Metálica - Programa #013 (02.11.2017)
«Especial A-versiones»
(2:03:17 - mp3 - 282 MB)
Lista de temas
- Dissection - Elisabeth Bathory [Tormentor] (Storm of the Light's Bane, 1996, reedición)
- Fleshcrawl - Embalmed Beauty Sleep [Demilich] (Bloodsoul, 1996)
- Emperor - Gypsy [Mercyful Fate] (In the Nightside Eclipse, 1994, remaster de 1999)
-------------------------------------------------------------------------
- Obituary - Circle of the Tyrants [Celtic Frost] (Cause of Death, 1990, remaster)
- Vader - Black Metal [Venom] (Necropolis, 2009, digipak limitado)
- Pentacle - Spell of the Pentagram [Pentagram] (... Rides the Moonstorm, 1998)
-------------------------------------------------------------------------
- At the Gates - Legion [Slaughter Lord] (Slaughter of the Soul, 1995, edición limitada de 2008)
- Rotting Christ - Flag of Hate + Pleasure to Kill [Kreator] (Triarchy of the Lost Lovers, 1996, reedición)
- Angelcorpse - Pleasure to Kill [Kreator] (Hammer of Gods, 1996, reedición de 1999)
-------------------------------------------------------------------------
- Deathcult - Black Magic [Slayer] (Trident Trinity, 1999, split con Katharsis)
- Usurper - Black Funeral [Mercyful Fate] (Threshold of the Usurper -EP-, 1997)
- Sadistic Intent - Return to the Eve [Celtic Frost] (Ancient Black Earth, 2007)
-------------------------------------------------------------------------
- Dismember - Beyond the Unholy Grave [Death] (Indecent and Obscene, 1993, reedición)
- Coffin Texts - Crypts of Eternity [Slayer] (Gods of Creation, Death & Afterlife, 2000)
- Sorcier des Glaces - Tormentor I [Tormentor] (The Puressence of Primitive Forests, 2011)
-------------------------------------------------------------------------
- Nunslaughter - Preacher [Running Wild] (Goat, 2003)
- Conqueror - The Curse [Slaughter] (War Cult Supremacy, 1999)
- Varathron - Nuns Have No Fun [Mercyful Fate] (The Lament of Gods -EP-, 1999)
-------------------------------------------------------------------------
- Nokturnal Mortum - Turisaz [Graveland] (Return of the Vampire Lord - Marble Moon, 2003)
- Primordial - Total Destruction [Bathory] (Directo, Dark Romanticism, 1993, reedición de 2004)
- Winterwolf - Cenotaph [Bolt Thrower] (Cycle of the Werewolf, 2010)
-------------------------------------------------------------------------
- Nocternity - Pagan Poetry [Björk] (A Fallen Unicorn -EP-, 2004)
Muside y Belisario, noviembre de 2017
TEMPORADA I: PROGRAMAS #001 A #012